Iranian Television Channel Canceled The Football Show
The talent show between Bayern Munich and Augsburg over the weekend was not shown on some Iranian stations only because the match's referee was a woman.
---
According to the Bild, IRIB (Iranian Broadcasting Station) refused to broadcast the match in the German League between Bayern Munich and Augsburg last weekend because the female referee Bibiana Streinhaus did not wear long pants when holding the match horn.
In Iran, women are not allowed to wear costumes that reveal too much flesh. Therefore, the fact that Mrs. Streinhaus only wears a pair of shorts often used in football competitions is not suitable for this country.
In the past, Iranian radio also broadcast a match by the 39-year-old female referee arrested. However, every time the camera turns to her, the image is cut off. "The Bayern vs Augsburg match was canceled at the last minute in Iran. And the cause was again related to the referee. Ms. Bibiana Streinhaus is a woman and wears short pants", the reporter Natalie Amiri of RDA shared on personal page.
Ms. Streinhaus got acquainted with arbitration work from the age of 15 and started holding the whistle in local tournaments. In the year 2007, she moved to work in the German 2nd Division and gradually affirmed her talent.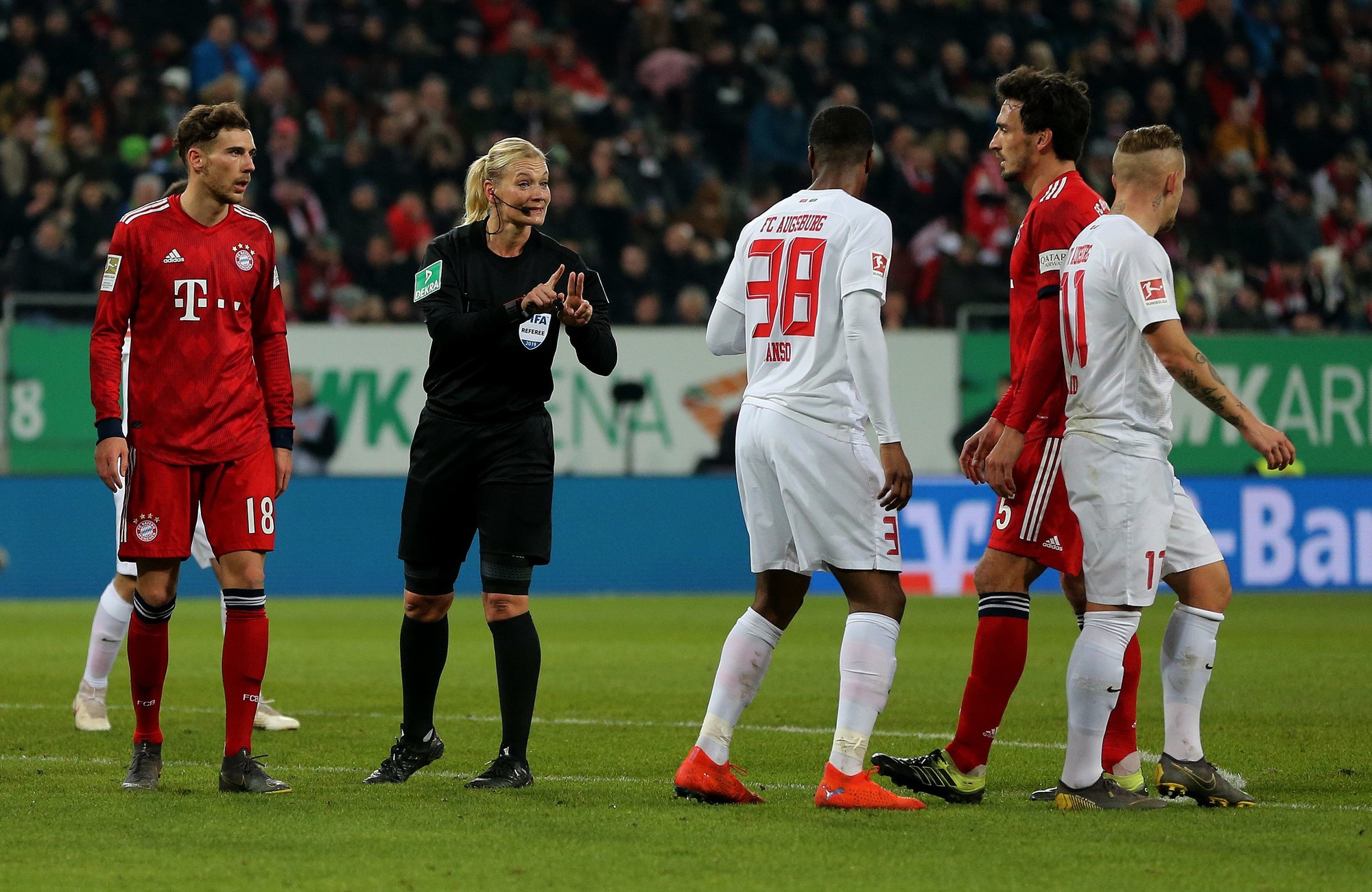 As a result, she was tasked with the most important talents in women's football, including the 2011 World Cup final, the 2012 Olympic final and the 2017 Champions League final. In 2017, she officially made history when she became the first female referee to work in the highest division of German football.
Ms. Streinhaus also said that: "I don't like people talking about sex issues when it comes to arbitration. Because, the most important thing is how we do it when we do our work. The best is worthy of holding the whistle, regardless of gender, hair color or religion".